Vice President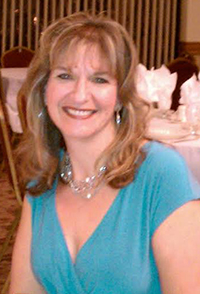 Linda Manes, serving as vice President on the Executive Board of the Down Syndrome Association of
Northwest Indiana and Chicagoland, previously worked for 16 years in the School of Education at Purdue
University Calumet.  She was the Associate Director of Teacher Education and the licensing advisor.  Linda has also worked at the Northwest Indiana Education Services Center as the Director of Tutoring.  She has volunteered as an Allocations Panel member for over 20 years and is currently a member of the Allocations Board for the Lake Area United Way.
Monday, January 22, 2018 6:00 pm - 7:30 pm

Thursday, January 25, 2018 5:00 pm - 7:00 pm

Saturday, January 27, 2018 10:00 am - 12:00 pm