Special Education Workshop
Saturday, October 26, 2019 10:00 am - 1:30 pm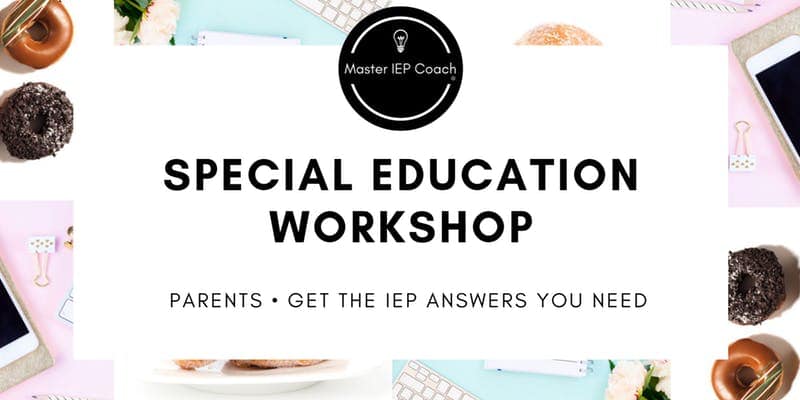 Location:
2906 Highway Avenue Highland, Indiana
Description:
The DSA and Crown Point Community Foundation is proud to present this workshop!

This isn't just any special education workshop! We know it takes a lot of effort for you to get out the door as a special needs parents. We promise that you will not only learn NEW strategies for your child's IEP, but you'll get specific answers for YOUR child!

Bring your child's IEP and here are just a few things we will be covering:
Learn What Should be in Your Child's Education Plan
Learn What Should NOT be in Your Child's Education Plan
Learn What IEP Goals Your Child Should be Working On THIS School Year
Take Home Checklists & Tools to Help You Advocate for Your Child
Find Out How to Get More Services for Your Child
How to Finally Feel Like an Equal Member of the IEP Team
Get Answers specific to your child! (This is HUGE!)
Your Speaker:

For over 20 years, Catherine Whitcher, M.Ed has been sitting at IEP tables helping parents, teachers, and teams create IEPs that work! Inspired by her brother with Down syndrome, she became a special education teacher with a Masters degree and multiple teaching certificates. She was determined to change the special needs community from the inside of her classroom. After just a few years of teaching, Catherine was in high demand for special education consulting and speaking. She left the classroom and dedicated herself to changing special education by helping hundreds of families every year. When districts experienced her collaborative, common sense approach to solving even the toughest problems, they soon started hiring Catherine to help their special education teams "from the inside".

As an International speaker and Founder of online training programs; The Master IEP Coach Mentorship + Network and The Special Education Inner Circle, Catherine serves thousands of parents & teams, from around the world. She's determined to change the special education experience for everyone who sits at an IEP table. She's always ready to jump into all the hot topics, sticky conversations and share the solutions that are needed for all children to be prepared for further education, employment and independent living.

There will be a $5 registration fee coming soon!
This form stopped accepting submissions on October 26, 2019 10:00 am CDT.