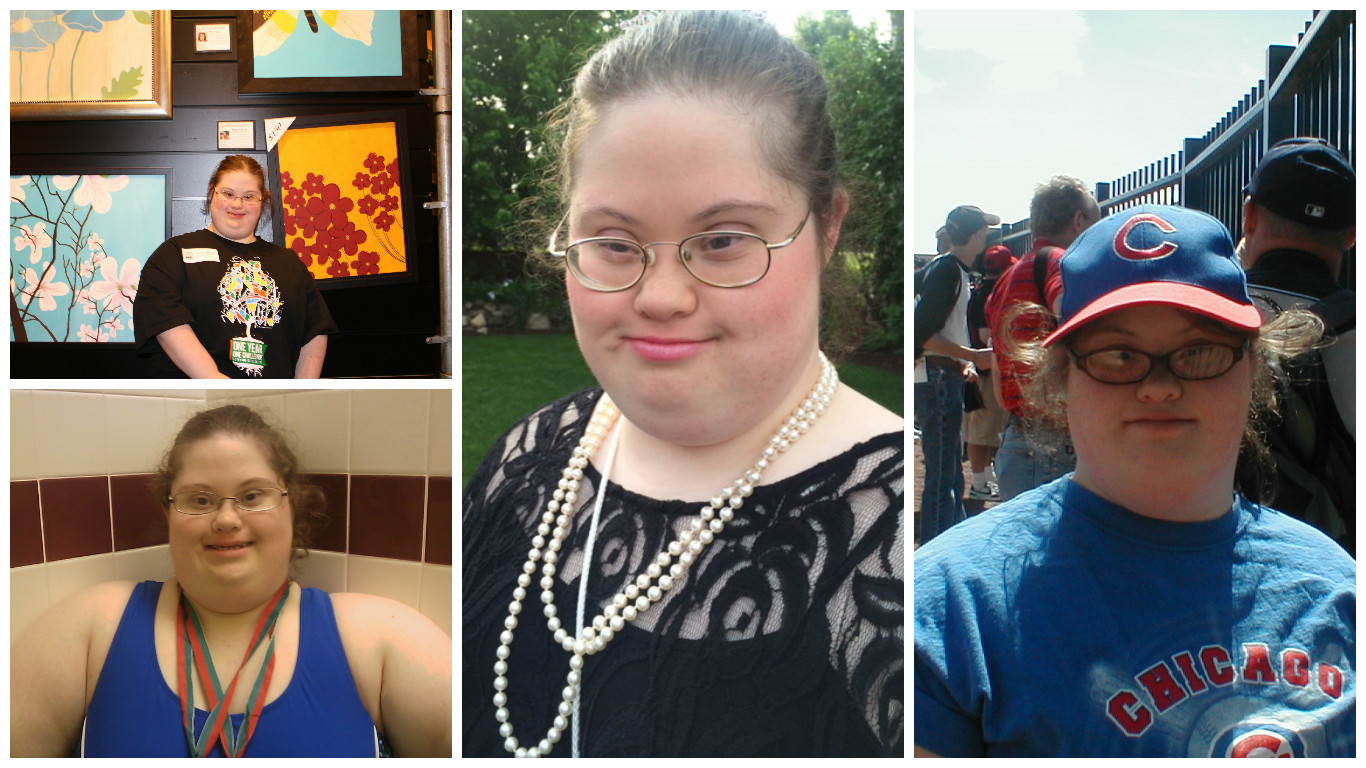 Our daughter, Lindsey Elise, has been a surprise her entire life! She was born over 29 years ago - a beautiful baby with black, curly hair, chubby cheeks, all of her fingers and toes, and SURPRISE - Down syndrome. She also surprised us with the need for major heart surgery, and of the first two surprises, that was our bigger concern.
Lindsey had her surgery at 11 months and the surprises continued. She learned to walk, talk (oh, goodness!), play and defy the negative prognosis given to us by certain doctors and so-called "helpful" literature. Lindsey has very few limitations, and whatever she can't do, it's not really necessary in the big scheme of life! Lindsey went to school, learned to read, write, add, subtract, and contribute much joy to many people! We think the joy part is the most important part of who she is!
Since leaving school, Lindsey has started developing work and leisure time activities. We aren't really sure the kind of work she wants to do "when she grows up," it changes about daily. (Sounds like MANY people, doesn't it?) But, her leisure activities are developing quite well. She loves sports (Special Olympics bowling, basketball, and swimming) and has done her best in all sports. She also loves writing her book on her iPad, painting and drawing at home and at Opportunity Enterprises, and working on her "Web site" BreLinz.com. with her best friend. She also loves Dragon Ball Z and watches her DVDs as much as possible. She loves to boss her dad around, hang out with Mom and go out for dinner, quite often.
When Lindsey was born we actually had people try to tell us that she would never have any kind of life, and we should not expect much from her. BOY were they wrong!!! She has surprised all of us with all she can do, and we think we are extremely blessed to have her as our wonderful and amazing daughter!