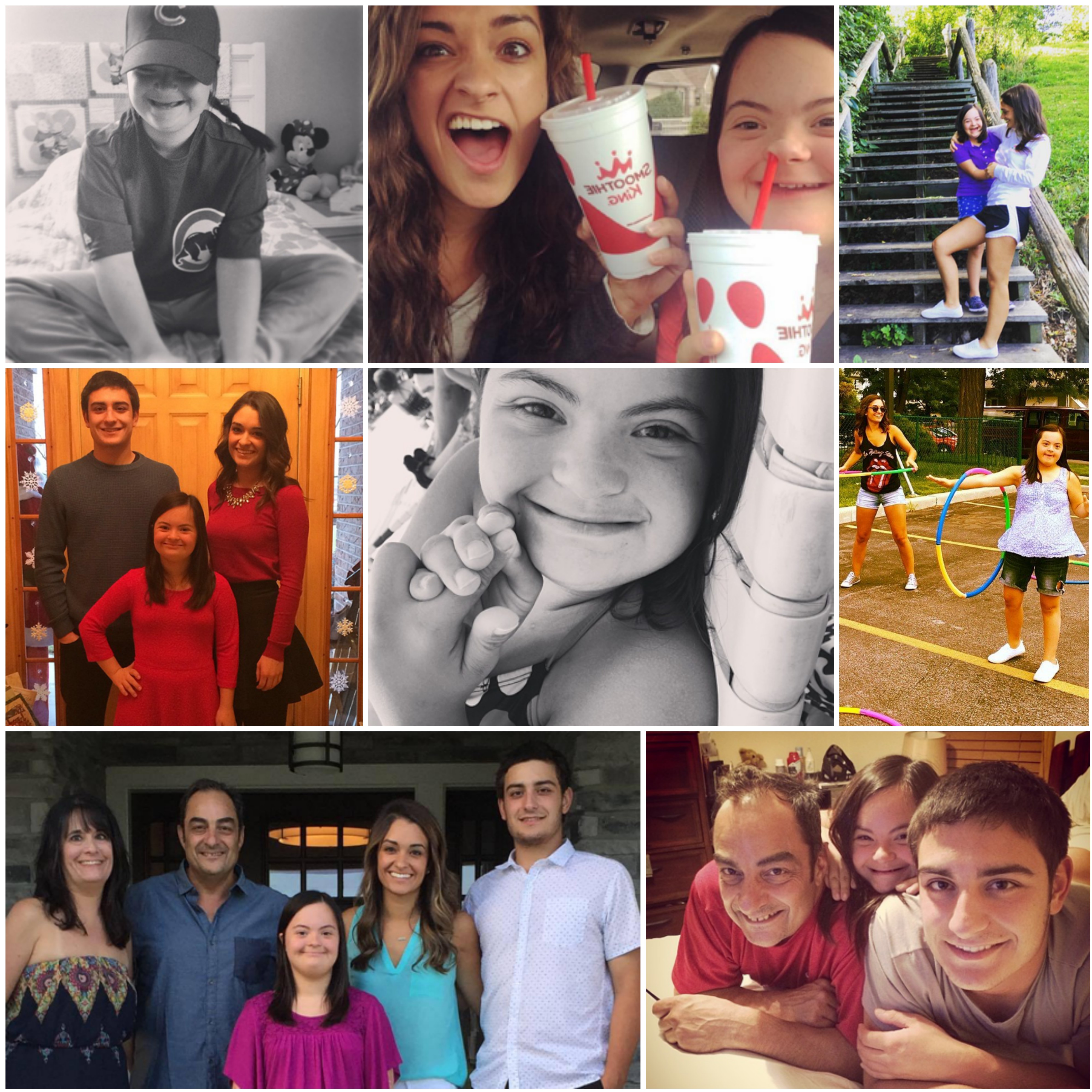 My name is Olivia Longo. I turned 16 this past February, and am going into my junior year at Lake Central High School.
I am not a Down syndrome girl, but a girl with Down syndrome.  My life is full of lots of love and LOTS AND LOTS of laughter.  I love family dinnertime, and chatting with my friends at Best Buddies.  My two favorite activities at home are dancing around to Taylor Swift and playing with my pups, Maggie & Archie. If it was up to me (and not Mom) I would eat chicken nuggets and French fries every meal, every day, for the rest of my life.
The Down Syndrome Association gives me the opportunity to celebrate all I have accomplished with all my peers. It has given me great memories and great friends.  I like to do the Buddy Walk and always have fun attending Teen Stars. My favorite event is the Valentine's Day Dance because I love to dance, and it gives me the chance to do that with all my friends.  The new DSA facility is such a nice place to escape to and be myself. The best room is the toddler play area because I love playing games with the younger kids, and reading to them.
- Olivia Longo