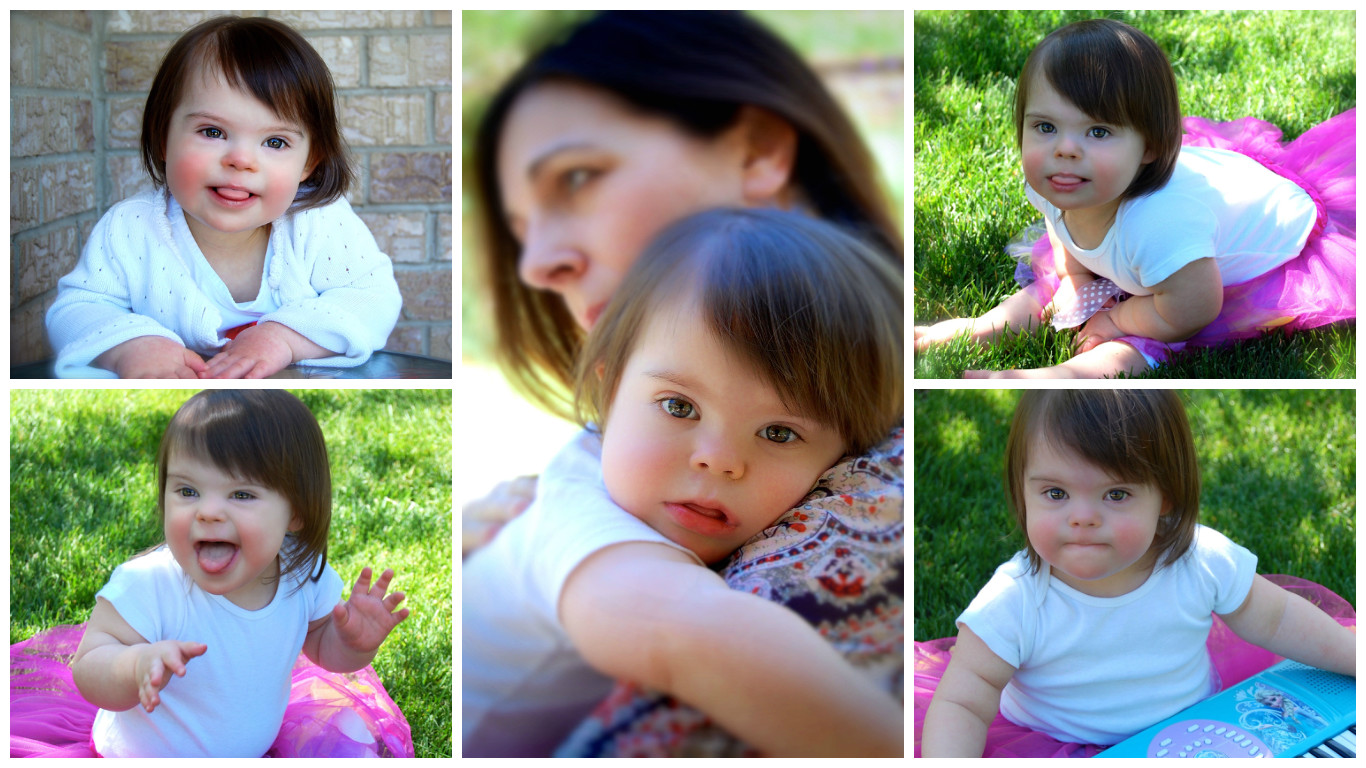 Happy, Healthy, Blessed. Some of the things in life we all strive for and want to feel, at some point in our lives. My husband Mike and I were already feeling those things, when we found out we were pregnant with our third child. We were elated and could not wait to meet our new baby when it was time. Fast forward to the day our girl Siena Marie Raffin was born and surprise!.....she was born with down syndrome. We were not sure what the future would hold, but we were comforted in the fact that many people told us what a true blessing she would be to our family. Everyone was right! Beyond right.
Siena is now 2 1/2 years old and is the youngest of three children. She has two older sisters Bella (7) and Viviana (5), along with 67 first cousins that adore her!!  Siena loves life. She is happy and joyous. Her happiness is infectious toward those all around her. She loves playing with her sisters, being outdoors, hearing music and playing with other children. She likes learning new things and we love watching her conquer each new task she takes on. She is pure joy and we now know that she was sent down from heaven, to make this world a better place. She is our little angel on earth. She continues to teach us everyday and we continue to learn to be more caring and loving people because of her. She has a "special crown" on her head and we thank god everyday that we were chosen to help it grow. I will end with a quote from my favorite book by Nancy Tillman, "The Crown on Your Head".
"Whatever it is you choose to do, no one can do it exactly like you. Ride on the big slide and if you fall down, remember your glorious, marvelous crown. It won't flicker or fade. It won't dim. It won't leave. All you have to do, is believe. No one's is bigger, no one's is duller. It's only a crown of a different color".
Brandy Raffin