En esta sección usted encontrará todo lo que necesitas saber acerca de la asociación, Down Syndrome Association of Northwest Indiana, la gente, la misión, la historia y las preguntas más frecuentes. Si desea obtener más información sobre nuestra organización, sólo tiene que seguir los enlaces para más información. Es muy importante para nosotros que usted sepa más para que se sienta cómodo trabajando con nosotros. Una vez que tomen el tiempo para saber de nosotros, estamos seguros que van a querer comprometerse con nuestra organización.
Invest for my Child with Special Needs
Carly Sinani on 08/25/2015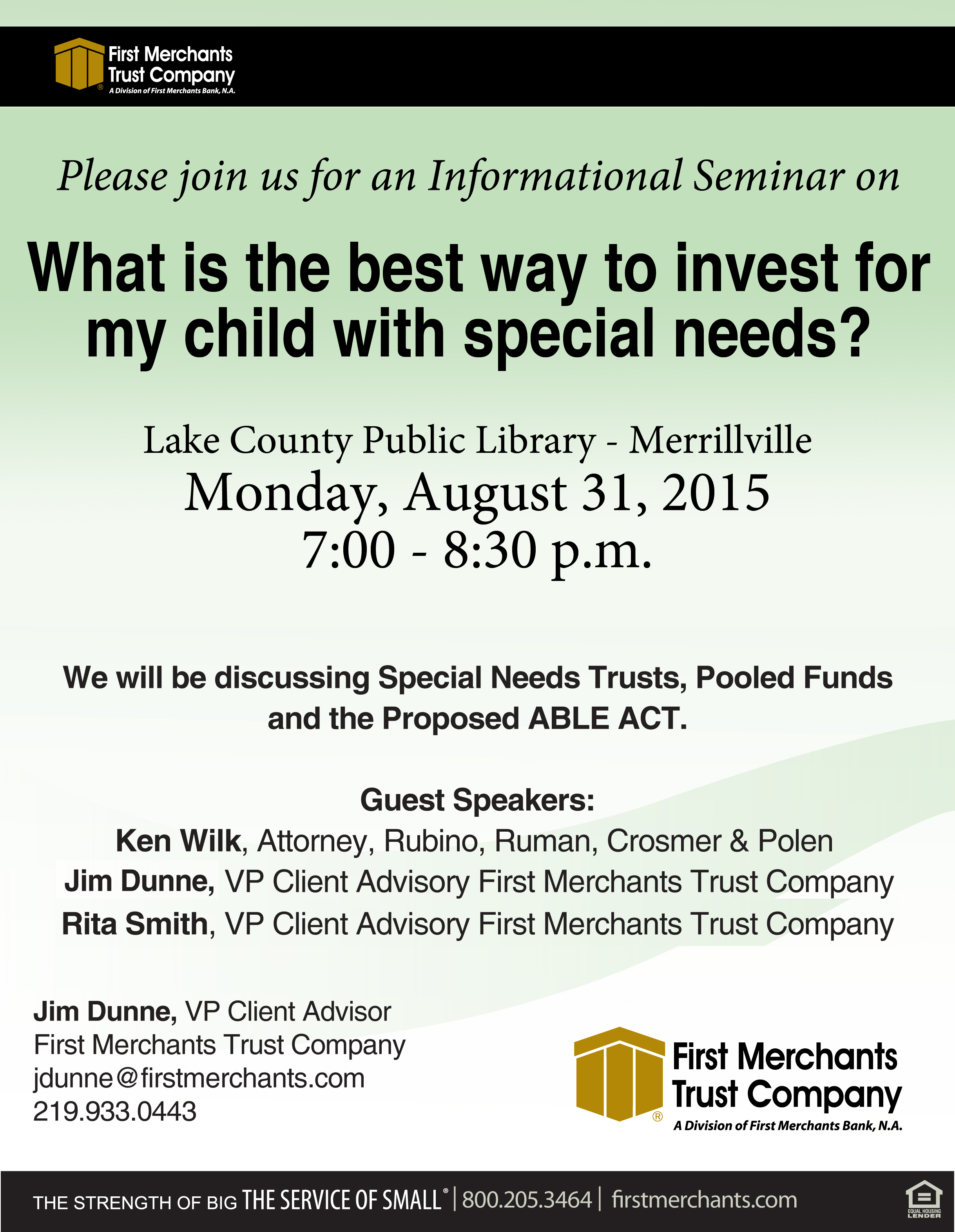 Join us Monday, August 31, 2015 for an informational seminar entitled "What is the best way to invest for my child with special needs?"
Be there at 7:00 p.m. at the Lake County Public Library in Merrillville, Indiana for some great investment tips.