En esta sección usted encontrará todo lo que necesitas saber acerca de la asociación, Down Syndrome Association of Northwest Indiana, la gente, la misión, la historia y las preguntas más frecuentes. Si desea obtener más información sobre nuestra organización, sólo tiene que seguir los enlaces para más información. Es muy importante para nosotros que usted sepa más para que se sienta cómodo trabajando con nosotros. Una vez que tomen el tiempo para saber de nosotros, estamos seguros que van a querer comprometerse con nuestra organización.
Science Quest
Carly Sinani on 03/07/2016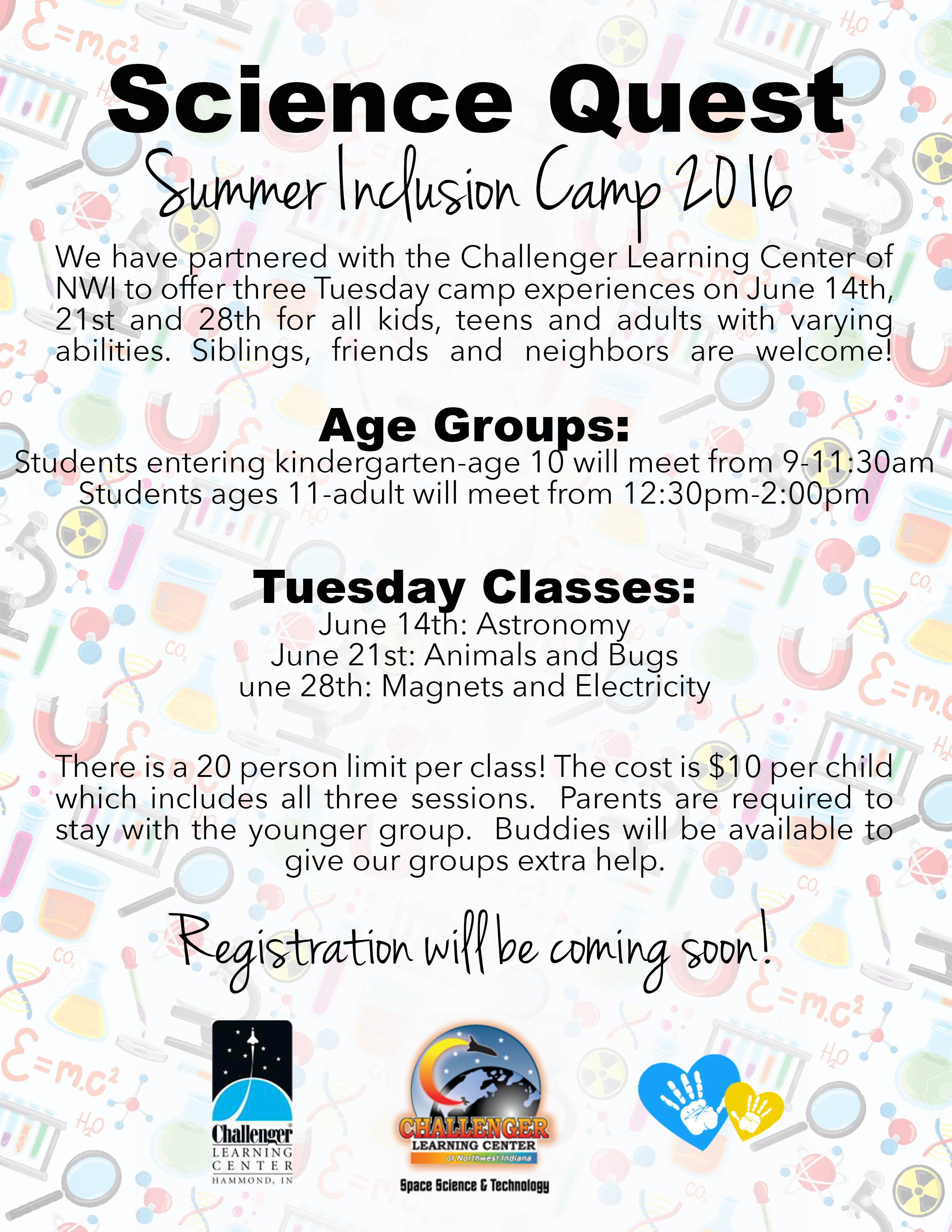 We have partnered with the Challenger Learning Center of NWI to offer three Tuesday camp experiences on June 14th, 21st and 28th for all kids, teens and adults with varying abilities. Siblings, friends and neighbors are welcome!