In this section, you will find all that you need to know about the Down Syndrome Association of Northwest Indiana and Chicagoland, our mission and vision, history and frequently asked questions. If you want to learn more about us, just follow the links for more information. It's extremely important to us that you get to know more so that you feel comfortable working with us. Once you take the time to find out what we're all about, we are confident that you will want to be engaged with our organization. 
Science Quest
Carly Sinani on 03/07/2016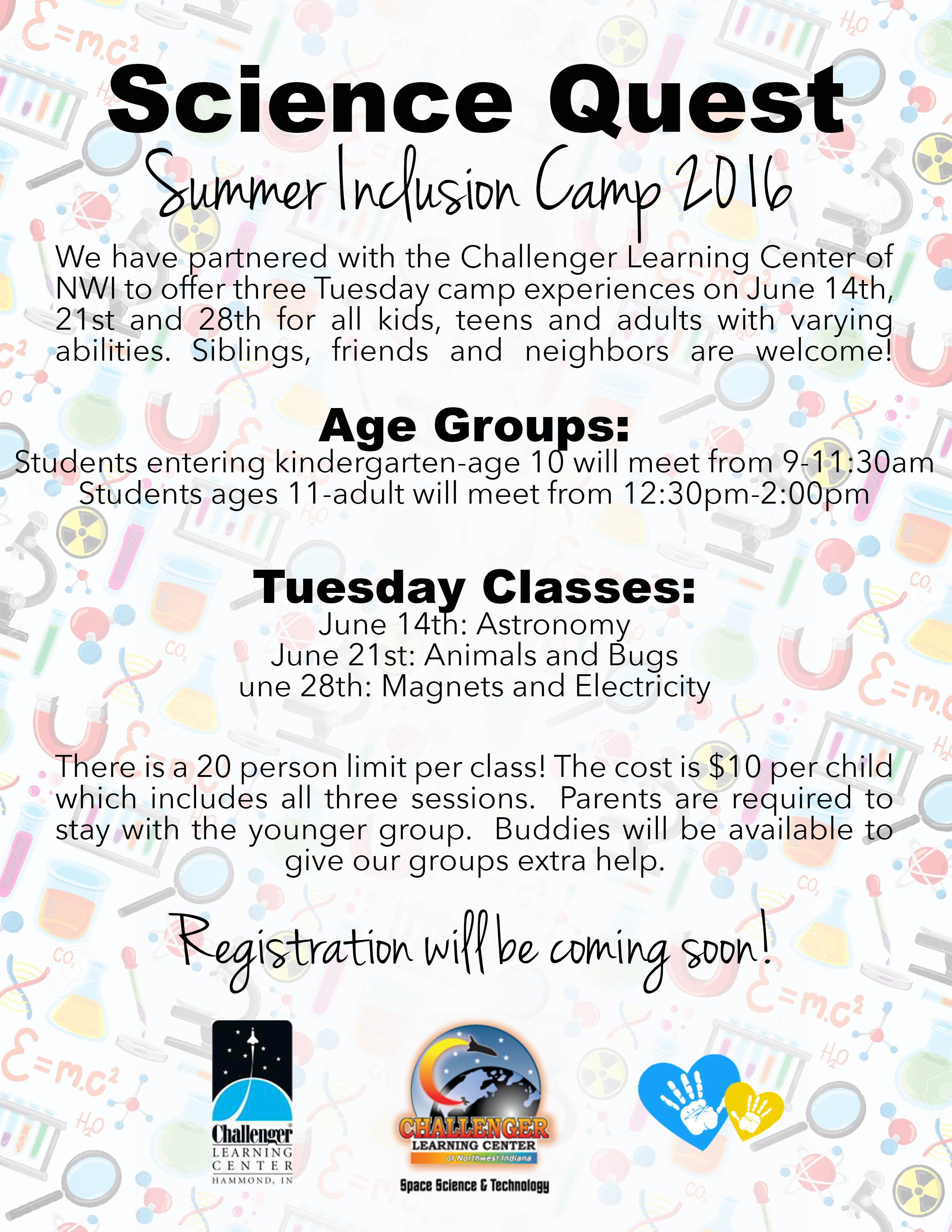 We have partnered with the Challenger Learning Center of NWI to offer three Tuesday camp experiences on June 14th, 21st and 28th for all kids, teens and adults with varying abilities. Siblings, friends and neighbors are welcome!