Director of Marketing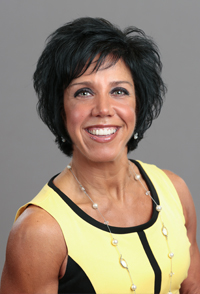 Natalie Hoye, a graduate of Illinois Wesleyan University and successful contact center industry veteran of more than 24 years, is the Vice President of Client Services for ERC International. Her strong sense of
responsibility fuels her passion for raising awareness, keenly communicating vision, and continuing to build a positive network while encouraging others to get involved. These attributes provide a great foundation for Natalie as Director of Community Outreach for the Down Syndrome Association of NWI and Chicagoland.  Natalie's personal life goals and interests underscore her belief that "to whom much is given, much more is expected" and as such, she balances career and family to prioritize time for helping others by way of volunteering within the community, and leading a healthy, fit, and faith-filled lifestyle.
Monday, February 18, 2019 7:00 pm - 8:00 pm

Tuesday, February 19, 2019 4:00 pm - 6:00 pm

Friday, February 22, 2019